Gold Delegate Pass to
2020 Australasian Quilt Convention
We are delighted to announce this wonderful opportunity to nominate a member of Queensland Quilters Inc to win an AQC Gold Pass

Expertise Events, have generously donated a Gold Delegate Pass to the 2020 Australasian Quilt Convention (AQC) held in Royal Exhibtion  Building, Carlton Gardens, Melbourne, VIC – April 16-19, 2020 – valued at over $1,000. This donation is to allow Queensland Quilters Inc to recognise one of its members for their contribution to our organisation.
Queensland Quilters is run entirely by volunteers! This is an opportunity to recognise and reward one of those volunteers who has made a significant contribution to Qld Quilters Inc!

To nominate a volunteer for this award, you must be
A financial member of Qld Quilters Inc
To be eligible all nominees must be
A current financial member of Qld Quilters Inc
An active and committed volunteer at Qld Quilters Inc
Aware of and consent to this nomination
Available and able to utilise prize (available and able to attend the Australasian Quilt Convention in Melbourne April 16th -19th 2020)
Aware that provisions for travel and accommodation to attend would be at their own expense.
THE PRIZE – Gold Delegate Package Pass includes:
Four days of class tuition (the 2020 Tutor list will be released later in the year and includes a mix of local and international quilting/textile giants)
Sample bag with products from sponsors and exhibitors
2020 AQC souvenir bag and souvenir pin
Ticket to the Welcome Cocktail Party, Wednesday night 15 April 2020
VIP preview of the Expo and AQC Quilt Show (Thursday and Friday mornings from 8.30am)
Unlimited entry to the Expo and AQC Quilt Show
Thursday evening lecture
Friday evening lecture
Ticket to the Gala Dinner, Saturday night 18 April 2020
Continuous tea and coffee from Thursday to Sunday inclusive
Personal snack pack on class days
Lunch on class days
One Pamper Zone massage session
Nominations open 21 August 2019. Please submit nominations online using the form below.
Nominations Close 20 September 2019
A list of Nominations will be published on the website on 23 September 2019. Voting will occur online. You must be a financial member to vote.  Voting will close on 27 September.
The winner will be notified on 30 September and will be awarded their prize by Gary Fitz-Roy (Expertise Events) at the Quilt Show Presentation, Wednesday 16th October.
All decisions are final and no correspondence shall be entered into. This award is non-transferable. In the event of the recipient being unable to go to AQC and thereby unable to accept the award, it will revert to the Management Committee.
Qld Quilters Inc would like to acknowledge the extraordinary contribution that all of our volunteers make to our quilting community and we appreciate this award provided by Expertise Events, to enable us to acknowledge one of our volunteers.
Proudly brought to you by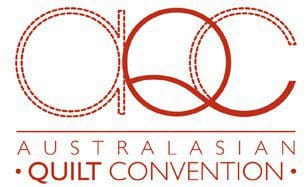 AQC Gold Pass Nomination Form