1st Prize: 'From Baltimore to Brisbane' – Queen Size Quilt
A traditional Baltimore Quilt designed by Queensland Quilters using EQ7.
Hand Appliqued by members and Machine Quilted by Cathy Davies, The Quilting Studio.
Value $4,000
WINNER: Elizabeth Gray – Ticket#06899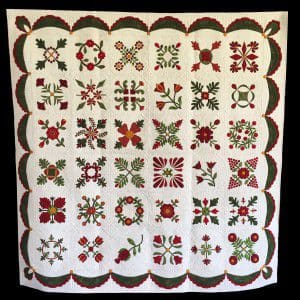 2nd Prize: 'Golden Iris' Quilt
Oriental Palms designed by Jane Hardy Miller with Arlene Netten, Published in the book "French Braid Quilts".
Machine Pieced by Margaret Shingles and Machine Quilted by Charmaine Ludlow.
Value $2,980
WINNER: Diane Baker – Ticket#00607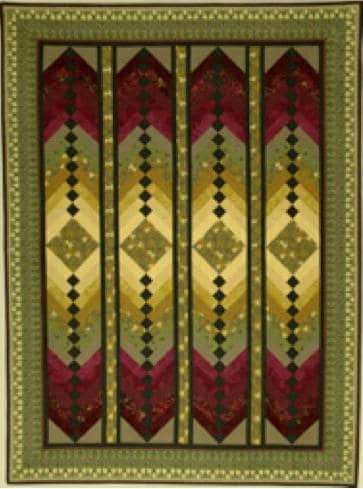 3rd Prize: BERNINA 215 Simply Red Sewing Machine
Value $1,099
WINNER: Sarah O'Bryan – Ticket#05003