November 2022 - Friday 11th until Sunday 13th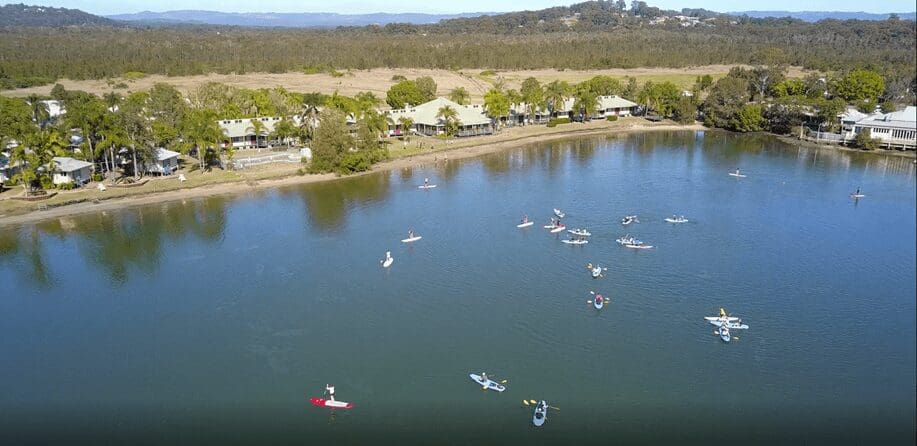 Please Note: There are limited numbers available for the November Retreat.
Please email Ruth [email protected] or ring 0407 124 049 to confirm if any places are available.
Hi All
With the success of the 2021 Retreat it has been arranged for two Retreat for next year
Friday 6th to Sunday 8th May 2022 (AQC – 26 to 29 May 2022 in Brisbane)
and 
Friday 11th to Sunday 13th November 2022
As we are expecting both to book out fast please have your online forms completed and Deposit/Full payment made asap to secure your spot.  First in best dressed.
Both Retreats will be held at Maroochy Waterfront Camp & Conference Centre. 
Friday – Accommodation only
Saturday – accommodation – Breakfast, morning tea, Lunch, afternoon tea and 2 course dinner
Sunday – Breakfast, morning tea and Lunch (accommodation is on offer see below for 3 nights)
Two nights (Friday and Saturday) and meals. (If you are Gluten intolerant there maybe a extra charge, this can be advised on request)
Twin Share      $255.00 per person
Single              $330.00 per person
Three nights (Friday, Saturday and Sunday) and meal 
Twin Share      $310.00 per person
Single              $425.00 per person
Please note for Friday night and Sunday night meals, a group booking will be made at the Pub next door, this meal will be at your own expense.
Booking can be made now using the online form below with full payment or deposit paid.
Final payment for May Retreat will be required by 15 March 2022.
Final payment for November Retreat will be required by 31 September 2022.
Book ASAP as numbers are limited.
If you are after more details, please do not hesitate to contact me via email 2qretreat@gmail.com or mobile 0407124049.
Hoping to see you at the retreat.
Regards
Lots of Stitches
Ruth Smith
Retreat Registration Form
You will have to complete a separate Registration Form for each retreat that you wish to attend.