First Place and Viewer's Choice
"IN AN ENDLESS CYCLE" by Margaret Shingles
For my challenge, I Used Sashiko linen fabric for the background. After many hours of cutting and arranging small pieces of fabric, my design slowly took shape.
I found Pinterest very helpful with inspiring ideas to choose from.
This is all my own design and work. My quilt includes – Sashiko thread work, fabric painting, machine thread painting and some bead work and intense quilting to highlight the full design.
Second Place: Where's the Food by Priscilla Lawrence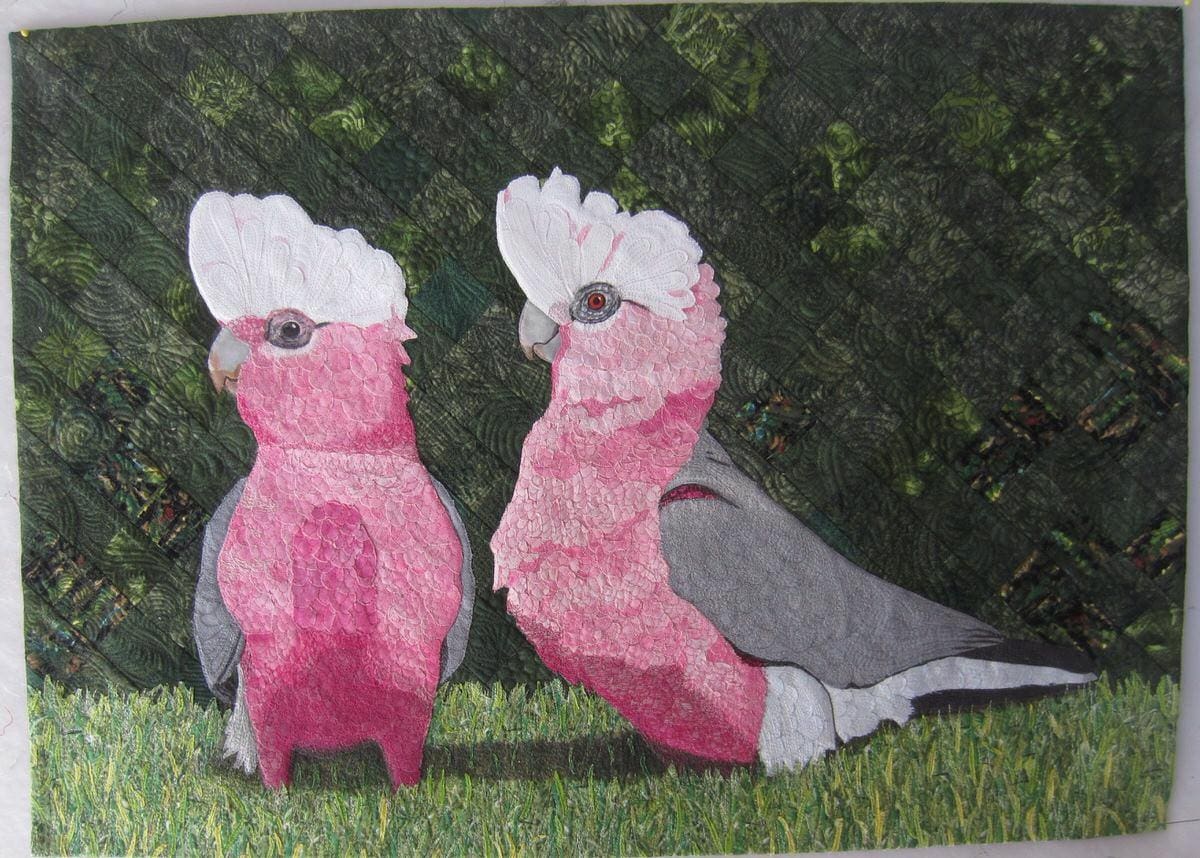 Third Place: Gipsy by Sharon Robertson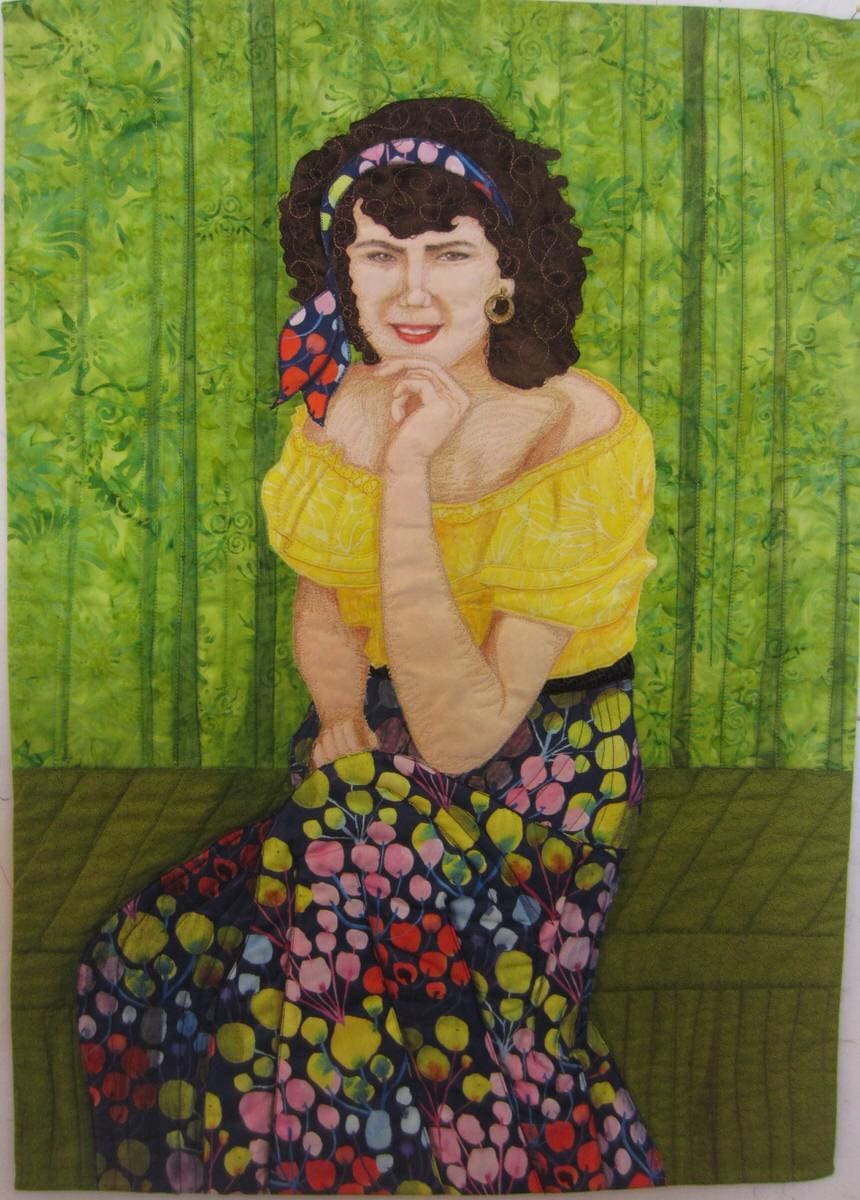 Highly Commended: G'Day by Joanne Dunglison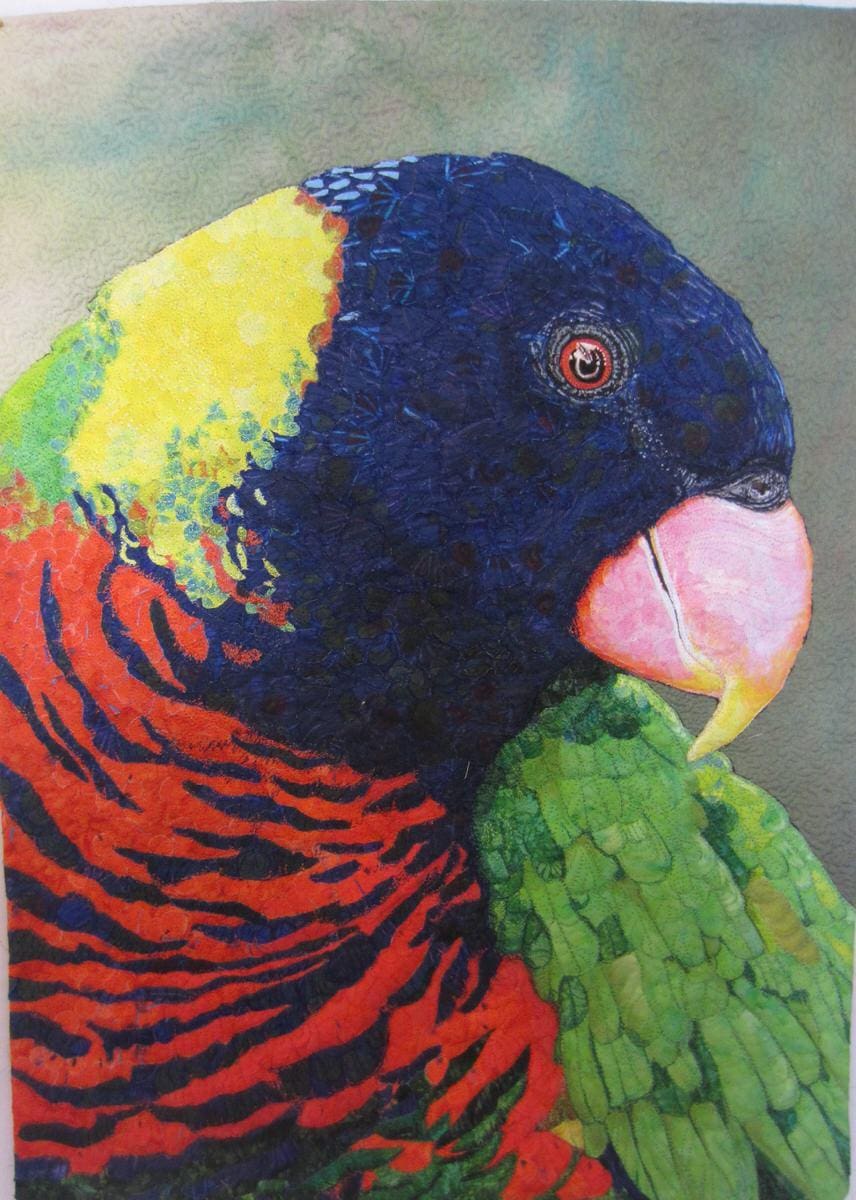 Commended:  Still Life by Tracie Stewart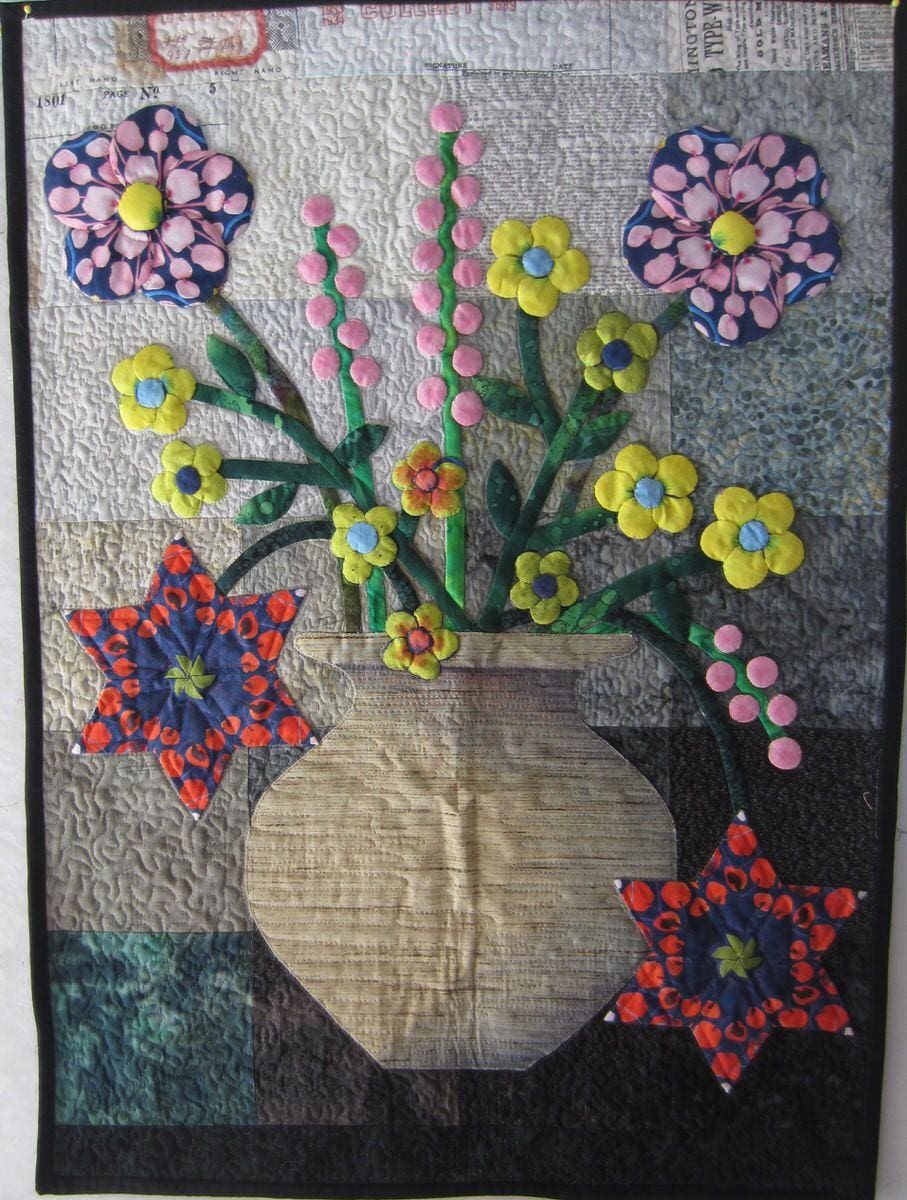 First Traditional: Polygon Stars by Kathi Slee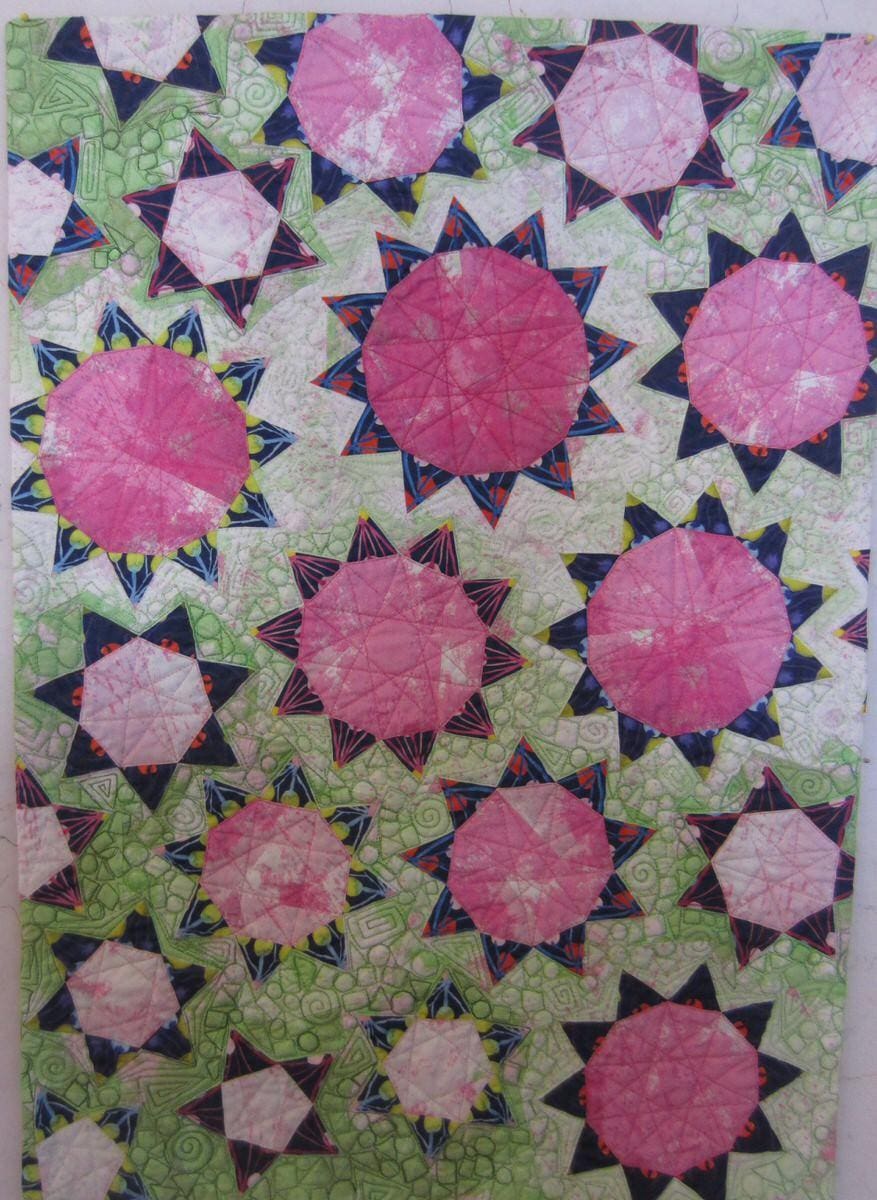 Highly Commended Traditional: Blossoms by Dianne Skillen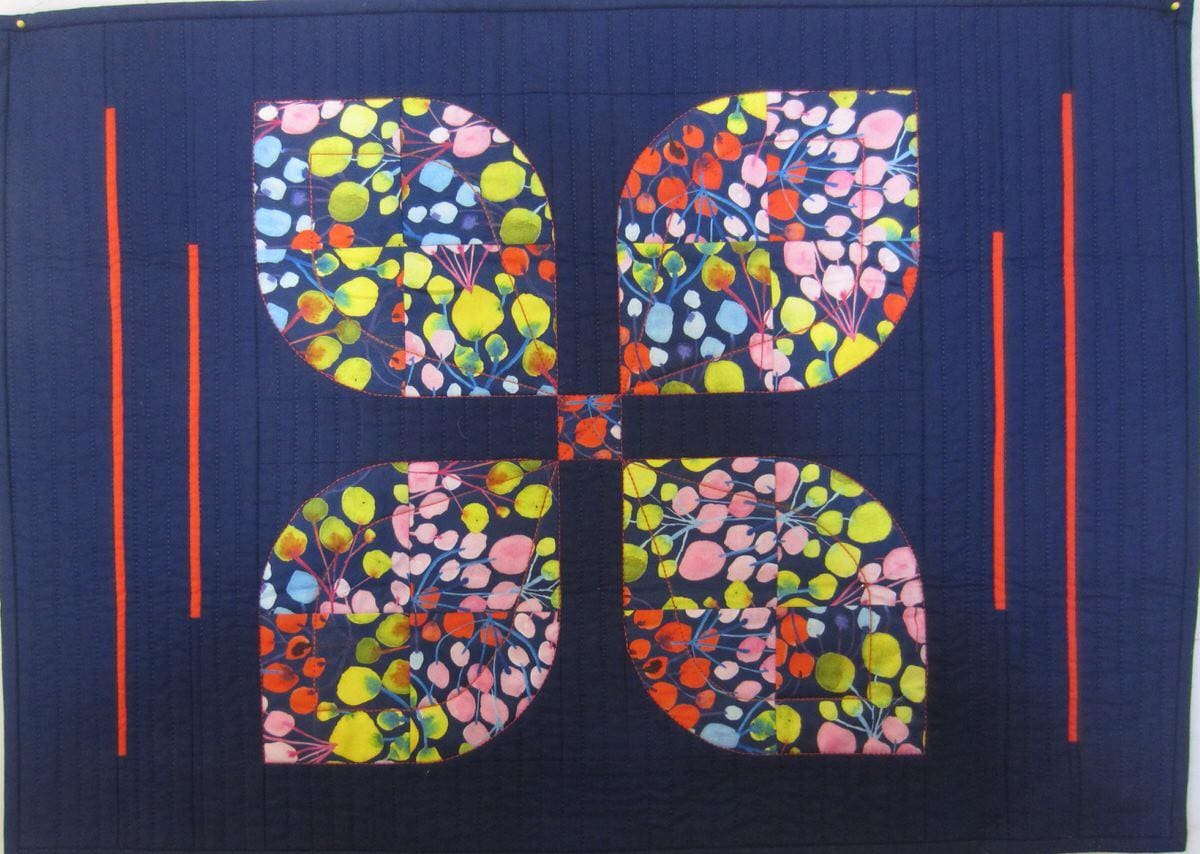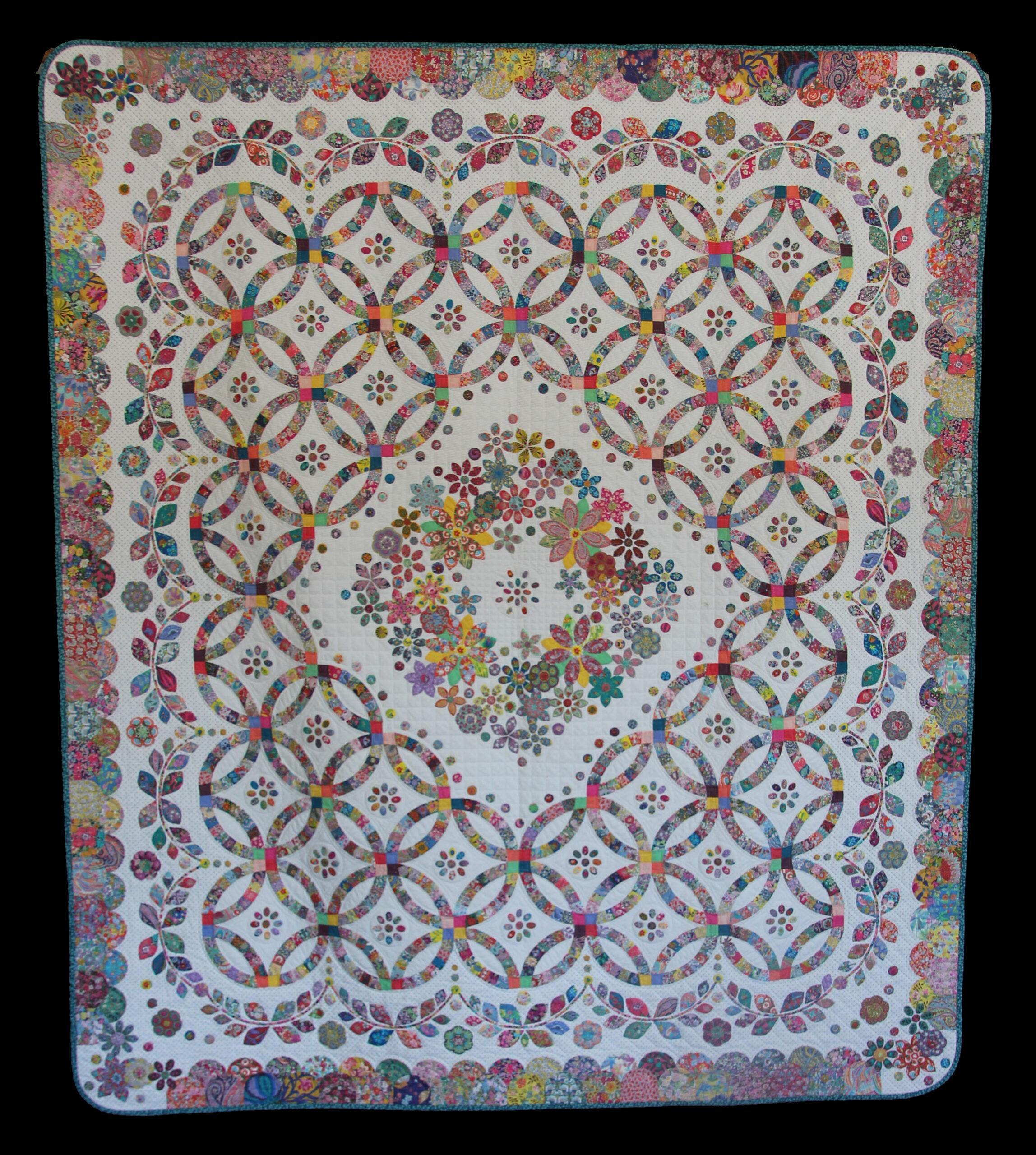 Monthly meetings
Special Interest Groups (2QAQ, 2QMod, 2QApplique)
Workshops with local and national tutors
An extensive borrowing library
Annual Queensland Quilt Show
 SOTA (State of the Art) juried exhibition
Modern Quilt Challenge
Annual Fabric Challenge
Quarterly magazine "Material Facts"
Monthly newsletter "Between the Facts"
Member discounts at selected patchwork/quilting shops
Discount tickets to the Quilt & Craft Fair
Quilt Appraisal service for members
Picnic days
Queensland Quilters Inc. is a not for profit organisation with the objectives of promoting the art and craft of patchwork and quilting, bringing together people interested in patchwork and quilting, encouraging and maintaining high standards of workmanship and design in both traditional and contemporary work, and organising exhibitions and workshops.
2Q Applique
2Q Art
2Q Modern
2Q Quilt History
2Q Applique
2QApp is a social group of members with a common interest in applique and other hand work e.g. English paper piecing, hand piecing etc.
We meet twice a month and usually have either a 'Topic of Discussion' eg: Different ways to create stems, or a Guest Speaker. Most of the meetings are social, sewing on your own project and chatting to other members. Show and Tell is a major component of each meeting with lots of sharing ideas and techniques. Questions are encouraged, as we have members of all skill levels who are willing to share.
All members of Qld Quilters are welcome and you can come to either or both days. Bring along your sewing, tools/equipment and a packed lunch (fridge & microwave facilities available) or there are a number of local coffee shops that you may wish to visit. Tea and coffee is provided, BYO cup.
As we are a social group, our 2QApp gatherings are a way to meet others that you may have not met or spoken to at a members meeting. Visitors are welcome to attend one meeting or gathering before becoming an individual member of Qld Quilters Inc.
For further information, please contact the 2QApp Convenor at [email protected]
2Q Art
2Q Modern
2Q Quilt History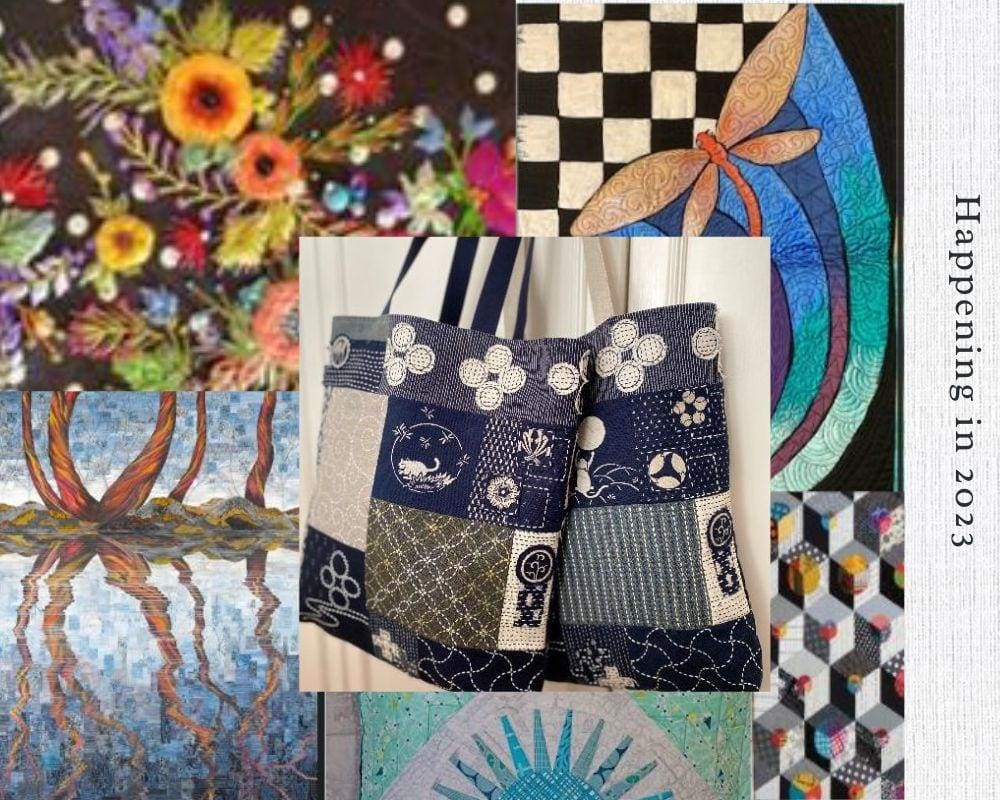 These are some of the wonderful things you can do in our Workshops 2023
Mt Gravatt Showgrounds – Community Hall – 1644 Logan Rd Mt Gravatt 4122