Lovely Leaves – "Free motion experience required"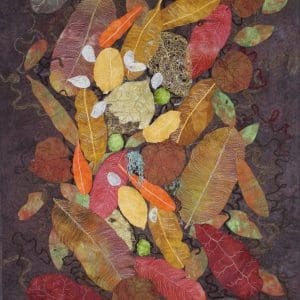 This 2 day workshop is for those who already have free motion skills and are wanting to get their teeth into a creative project. Participants will firstly learn how to draw their own leaves plus the basic construction method along with all sorts of variations. Students will then learn to create elements using water soluble stabiliser and create other elements that you might find laying about on the forest floor."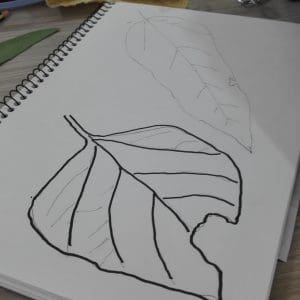 I didn't read the bit about free motion experience required.
It didn't matter. Bernadine's teaching style is so relaxed and encouraging, that we were all free motion stitching in no time at all.
It was initially quite a challenging experience! We first had to sketch the various leaves that we picked in our home gardens before coming to class. It was easier with each new leaf we sketched. Then we outlined the leaves in black Sharpie and simplified them ready for stitching.
Next to the exciting bit! Hoop up fabric, add the raw edge applique leaves and get stitching.
Free motion stitching is so liberating! So much fun! You can use all kinds of thread – cotton, quilting thread, rayon, polyester, variegated! Couch threads for the central veins for a lovely effect!
[foogallery id="1889″]
Sunday saw us continuing to stitch our leaves; free motion embroidering skeleton leaves, moss, lichen, and fern for the forest floor; planning the composition of our quilts.
[foogallery id="1905″]
Bernadine shared a preview of her new work with us!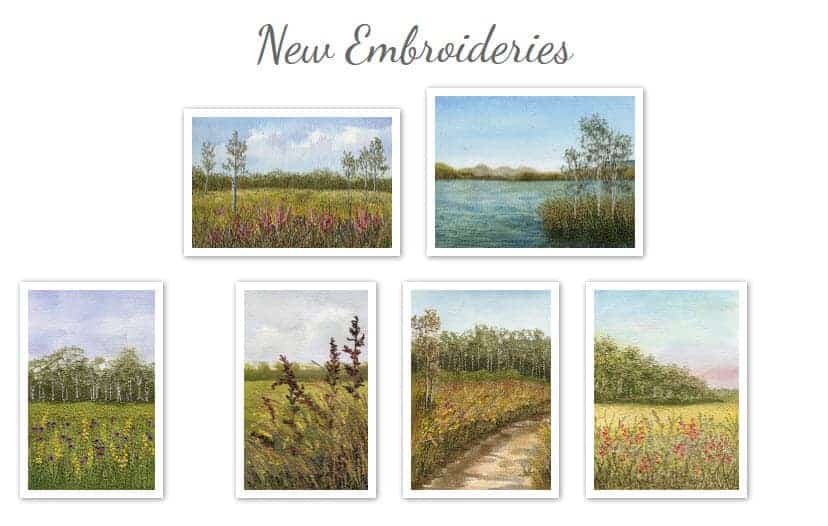 These embroideries are for sale at Seaview Art Gallery, Moffatt Beach, Caloundra. More details on Bernadine's website.
They are absolutely exquisite and certainly rival the embroideries of Alison Holt.
Bernadine's workshop "Lovely Leaves" was a wonderful experience. I would not hesitate to attend another of Bernadine's workshops!